Regular price
Sale price
29,00 €
Unit price
per
Sale
Sold out
Simply beautiful:
sustainable dry brush for the face
with bio-based bristles
perfect for regular face brushing
made in Germany
Simply special:
You can experience a soothing facial massage every day. Designed for dry brushing, our Metanoia Dry Brush helps to remove dead skin cells, stimulates facial circulation and provides you with a radiant glow.

The special thing about our brush is that we use bio-based bristles instead of so-called natural bristles, because the latter are usually of animal origin. This makes our brush cruelty free. And there is also a practical cord for hanging up your new daily companion.
Of course, our dry brush goes perfectly with our Nirvana Face Soap . This dream duo is also available as a set .
This is happiness in brush form.
Perfect for yourself and as a gift.
How to use:
Areas: Neck, jawline, cheeks, nose, eye area, forehead.
Brush gently in the desired areas. Injured, irritated or sensitive areas should be avoided. A slight reddening of the face after use is normal.
Hints / warnings

Brush is intended for dry brushing only.

Each of our brushes is manually checked and packed to ensure the best possible quality.

Colour, structure and other differences within a type of wood are part of the natural characteristics of this natural product and do not represent a quality defect or reason for complaint. Each of our brushes is unique.

Care instructions: Tap the brush regularly to remove skin particles. Clean with mild soap in case of heavy soiling. Dry the brush with the bristles facing down. Avoid sources of heat such as radiators.
Materials

Brush: beech wood from sustainably managed forests.
Bristles: imitation boar bristles, bio-based, vegan & antistatic
Cord: cotton

Dimensions without cord: approx. 132x45x29 mm
Dimensions with cord: approx. 225x45x29 mm
Share
View full details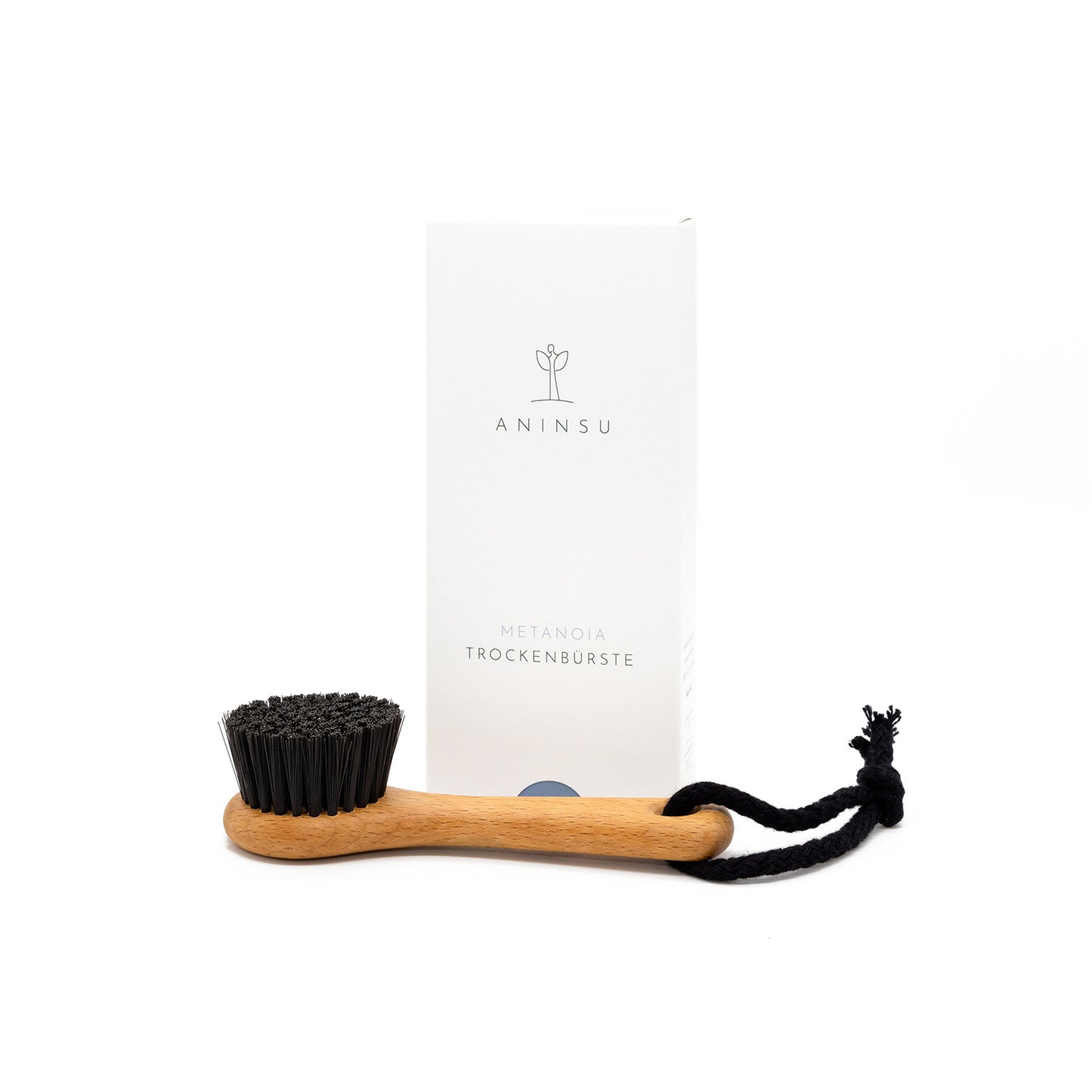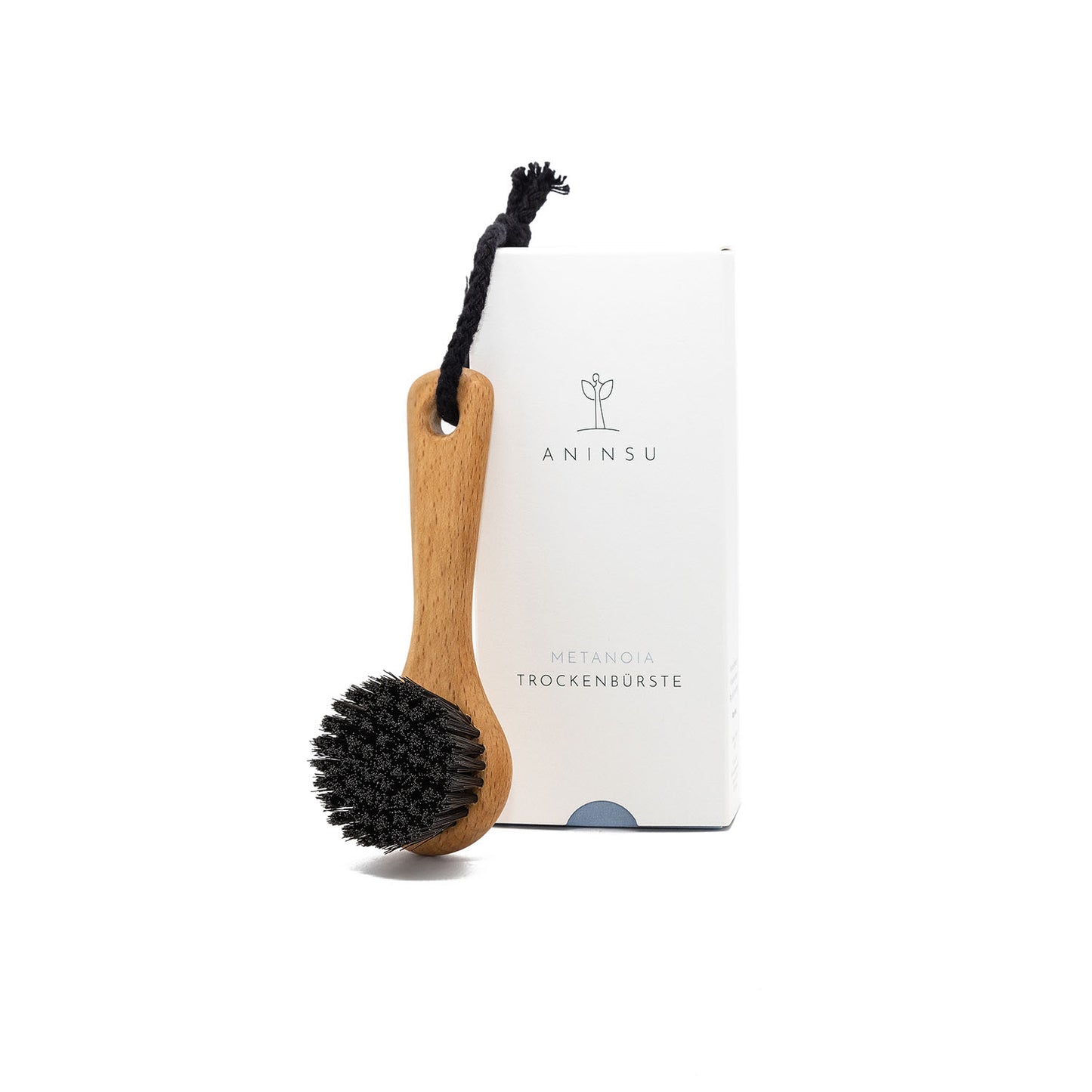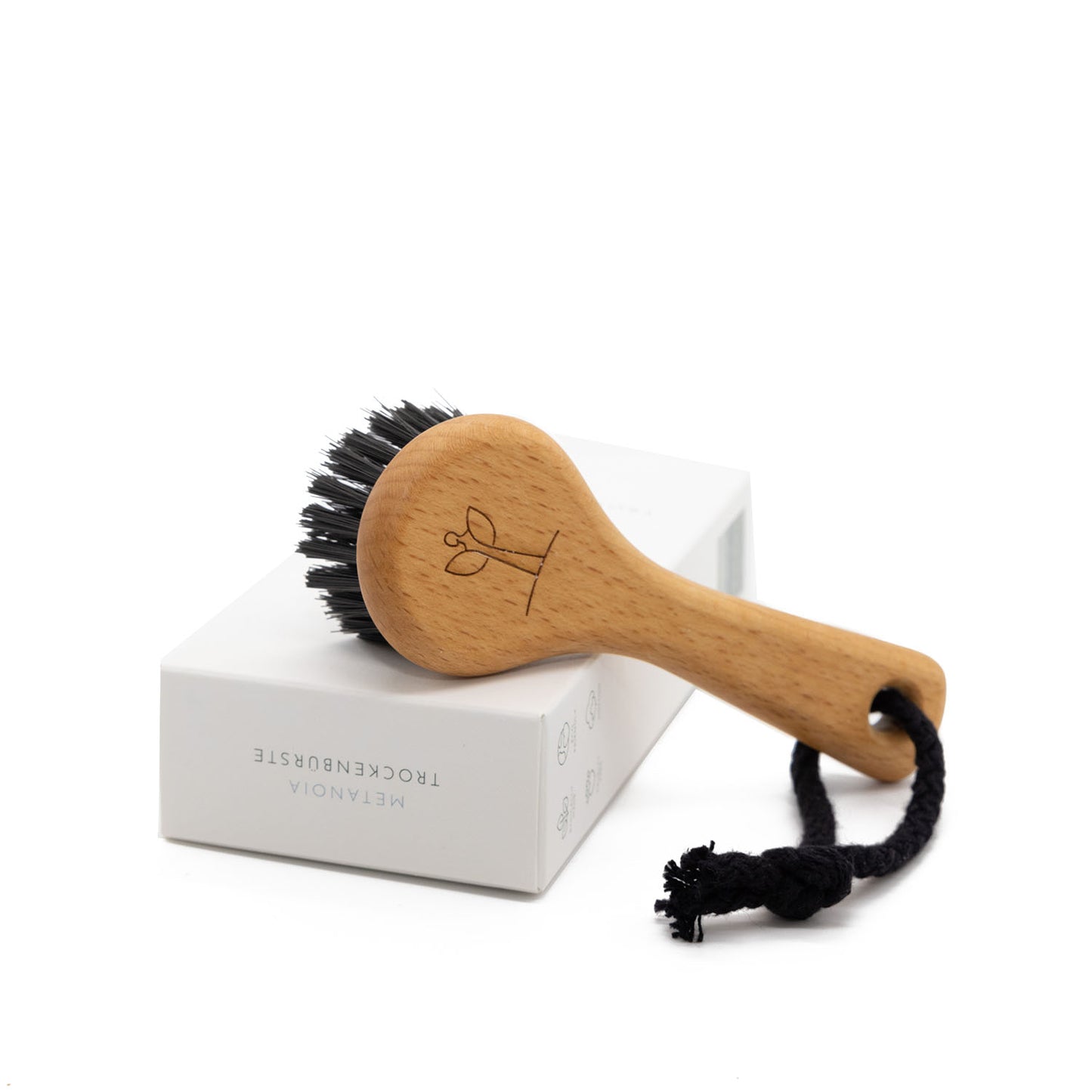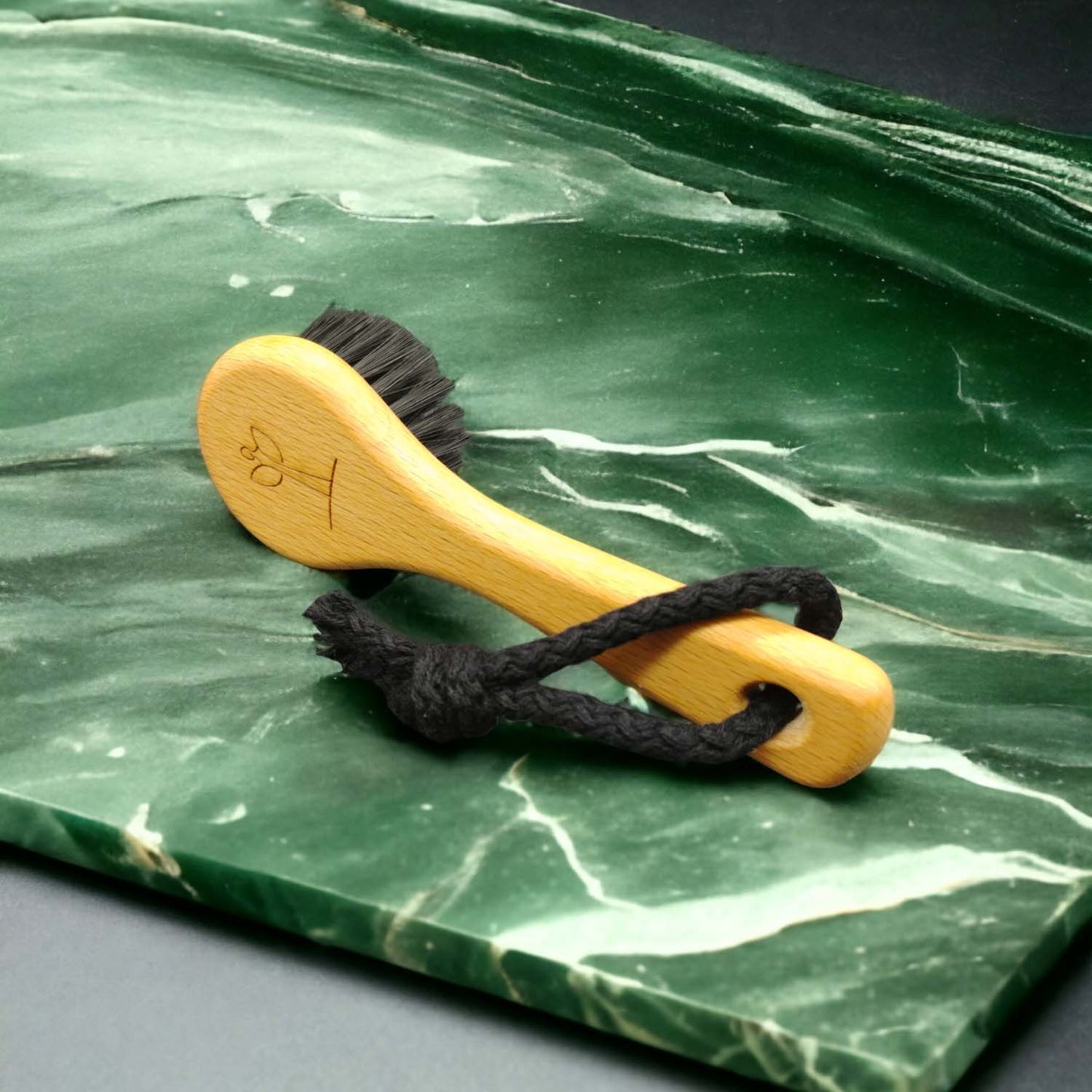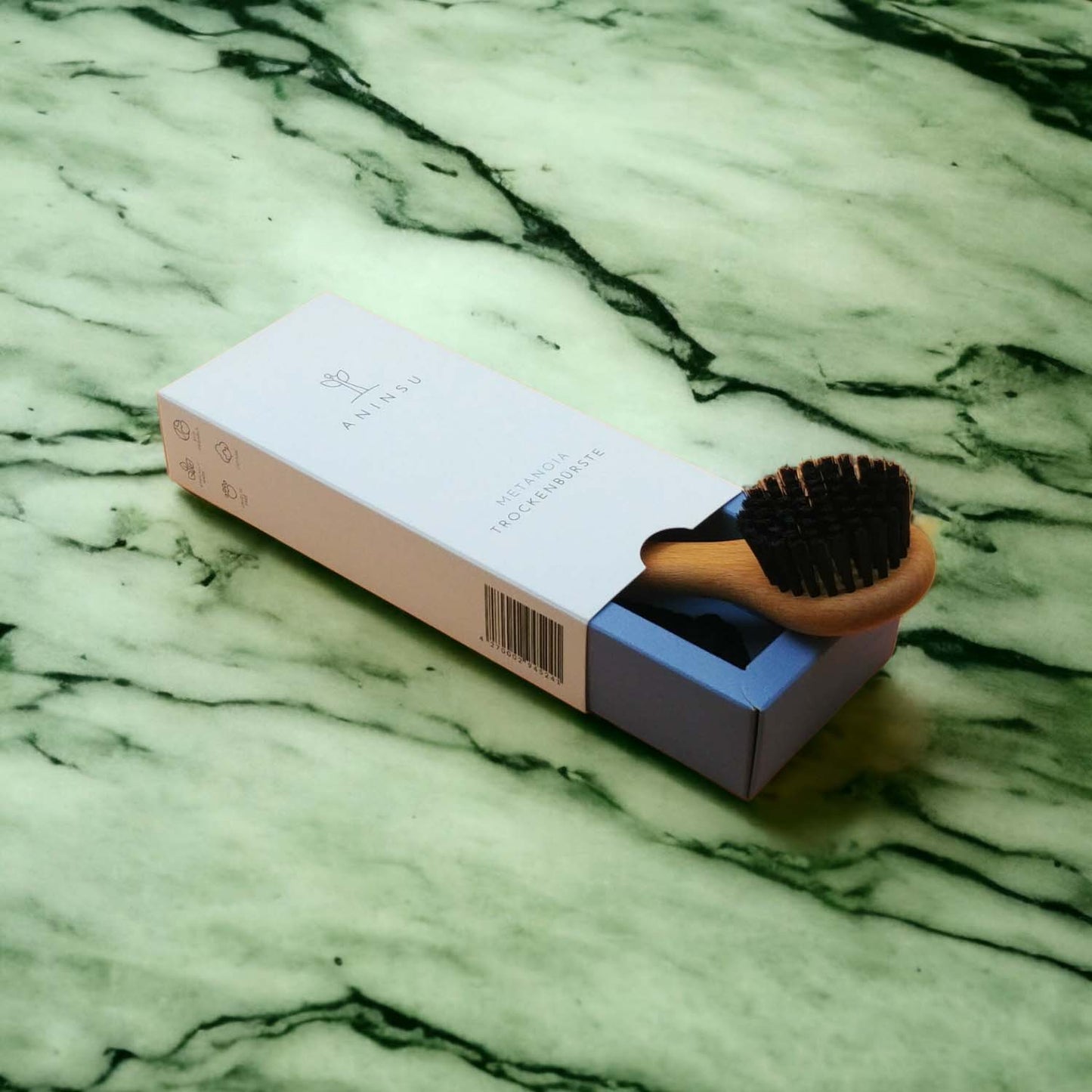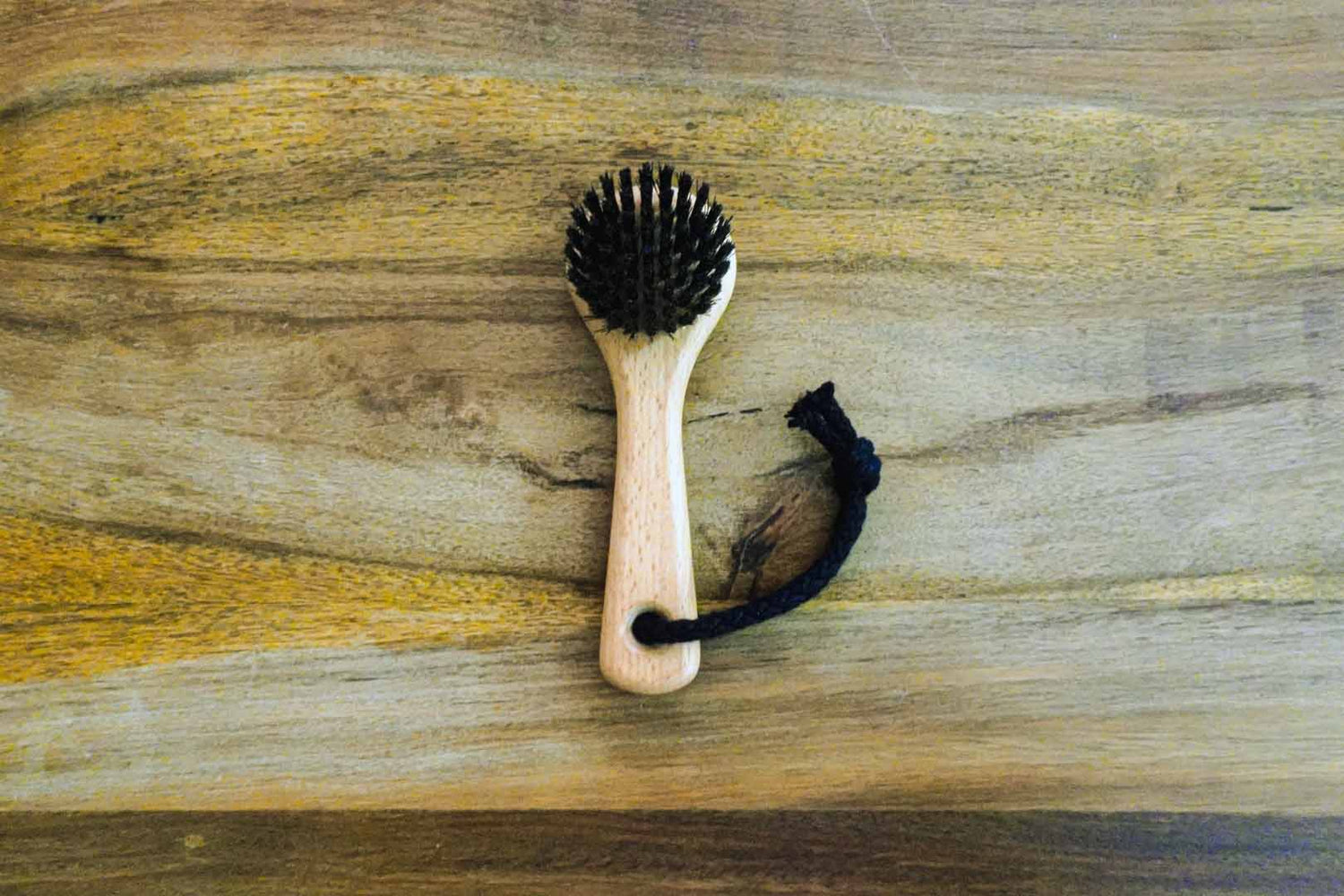 Quality
✔ Beech wood from Switzerland
✔ Wood bears the FSC® trademark, which identifies wood products that come from responsibly managed forests or plantations - certified according to the strict guidelines of the Forest Stewardship Council®.
✔ bio-based bristles (based on castor oil)
✔ vegan, antistatic imitation boar bristles (cruelty free)
✔ 100% cotton cord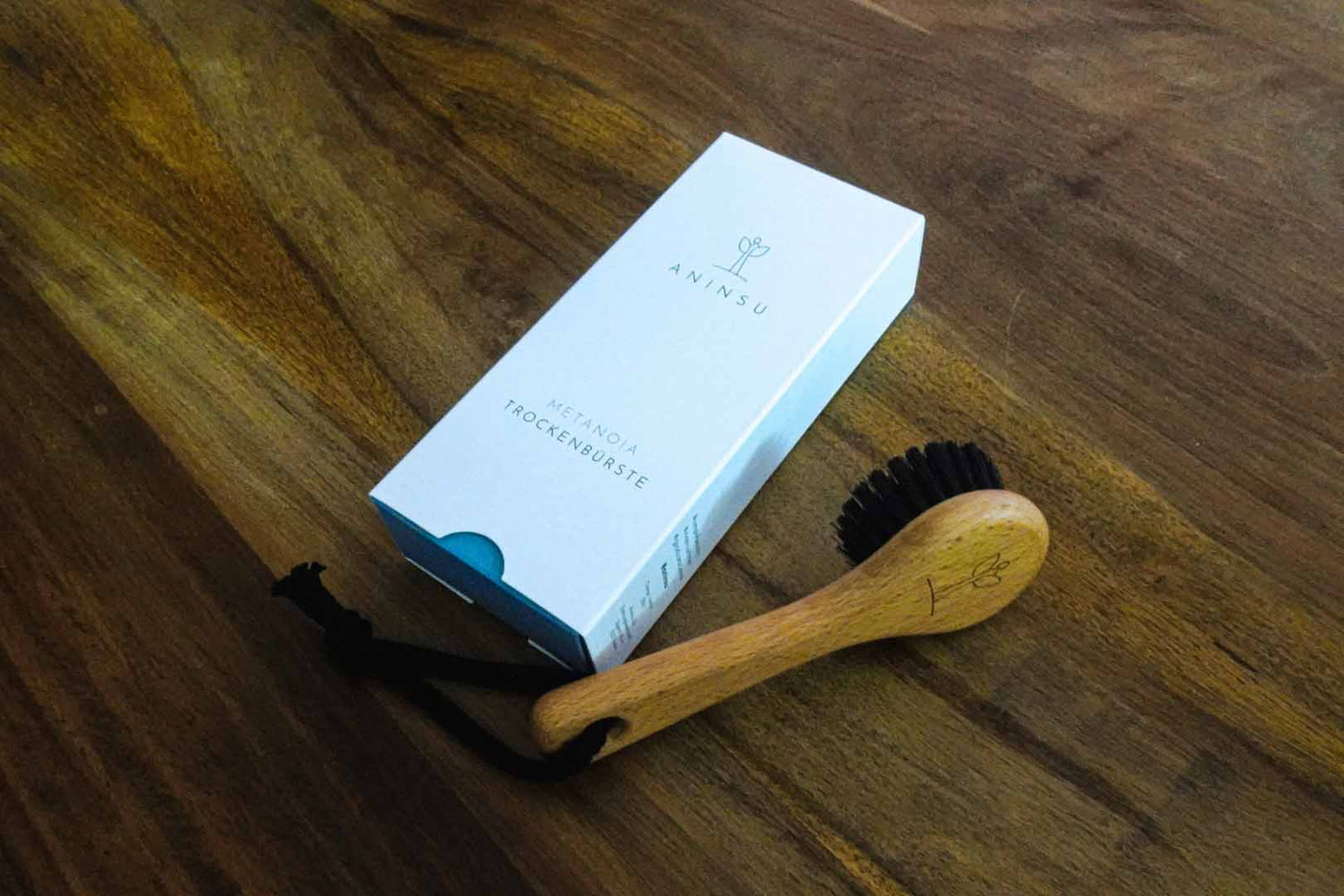 Production
✔ manufactured in a family business that has existed for five generations in the south-west of Germany
✔ Manufacture is certified for the implementation of the European environmental management system EMAS (Eco-Management and Audit Scheme)
✔ Production is powered exclusively by locally produced green electricity, with 60 % of energy requirements covered by the company's own photovoltaic system
✔ Heat requirements (wood drying, heating) are met 100 % regeneratively with the wood chips produced within the production process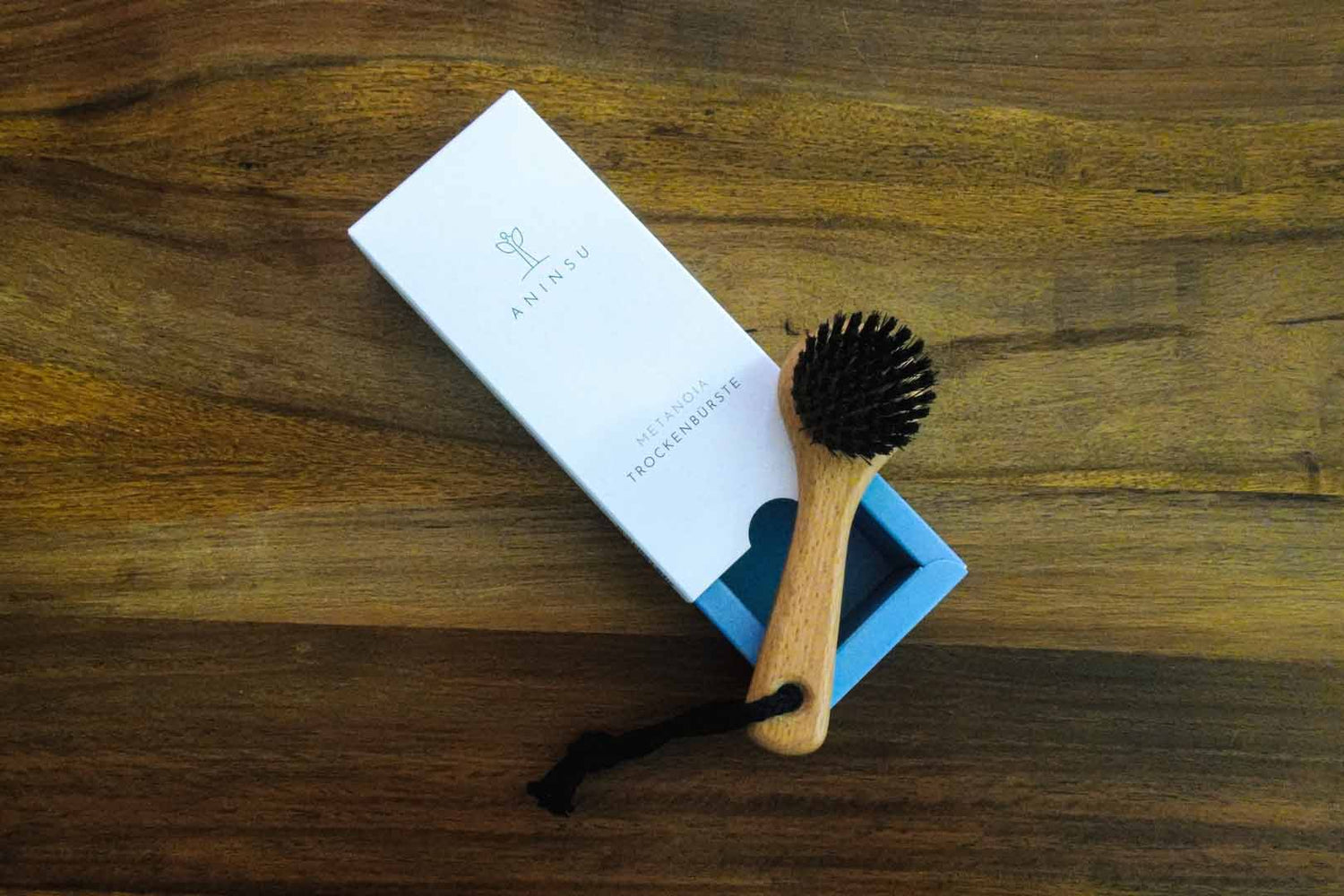 Packaging
✔ Cardboard packaging plastic-free and biodegradable
✔ Cardboard from Sweden made from wood from certified sustainably managed forests

✔ Production facilities of our paper manufacturer are certified according to FSC® Chain of Custody and PEFC™.
✔ No animal testing is carried out for our cardboard, but also for our printing inks (cruelty free)
✔ Printing inks are vegetable oil-based, vegan and meet the colour eco-criteria, which makes them more environmentally friendly than other inks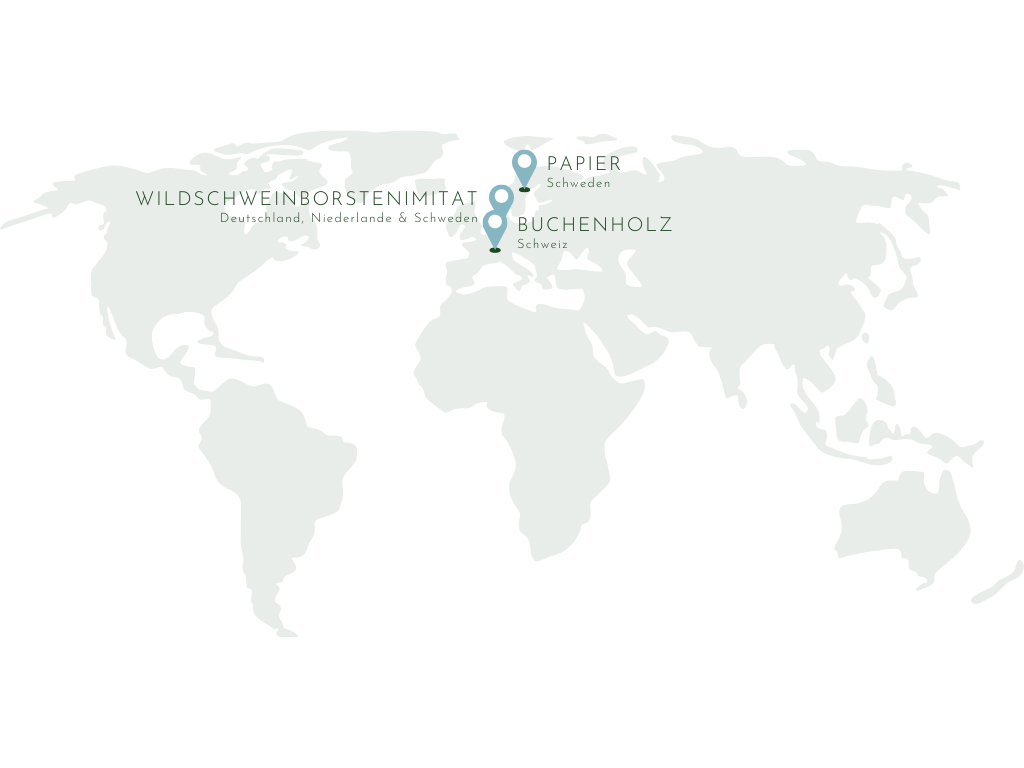 Origin of our raw ingredients & materials
We focus on Europe for the sourcing of all our ingredients and materials.
M E T A N O I A
An inner change of mind, a fundamental shift in one's thinking, a fundamental reorientation: that is what Metanoia means to us. We chose this term as the category name for our care accessories because it excellently represents what it stands for: sustainable materials and raw materials as well as fair, sensible production. Metanoia is our antithesis to short-sighted consumption.
We check reviews of our products before they are published. Each review is checked individually to see whether it was made by a consumer who actually purchased the goods or services from us. An activation takes place after 24 hours at the earliest.