Our sea buckthorn pulp oil
Sea buckthorn is a plant that has been used in traditional medicine and cosmetics for centuries. Especially the sea buckthorn pulp oil is very popular in natural cosmetics due to its valuable ingredients such as vitamins, minerals and antioxidants. Here you can learn more about the use of sea buckthorn pulp oil in our soaps and its special properties for skin care.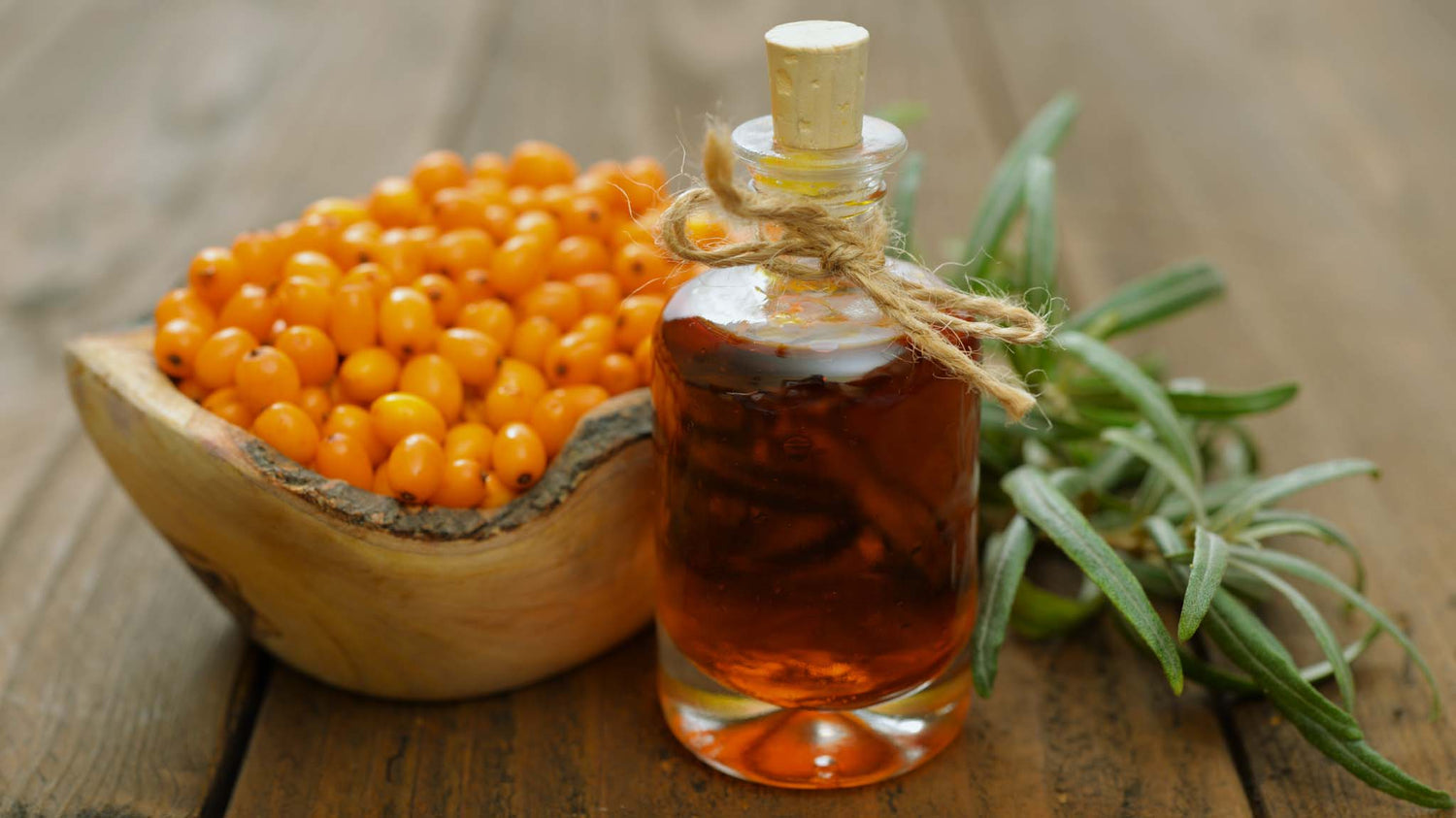 QUALITY
Our sea buckthorn fruit oil is a real boon for skin care! It is extracted from the fruits of the sea buckthorn bush in Germany and is rich in antioxidants and vitamins that form a natural barrier against environmental stress and protect the skin from harmful free radicals. It is also certified for its organic quality, bears the COSMOS and NATRUE quality marks and is kosher.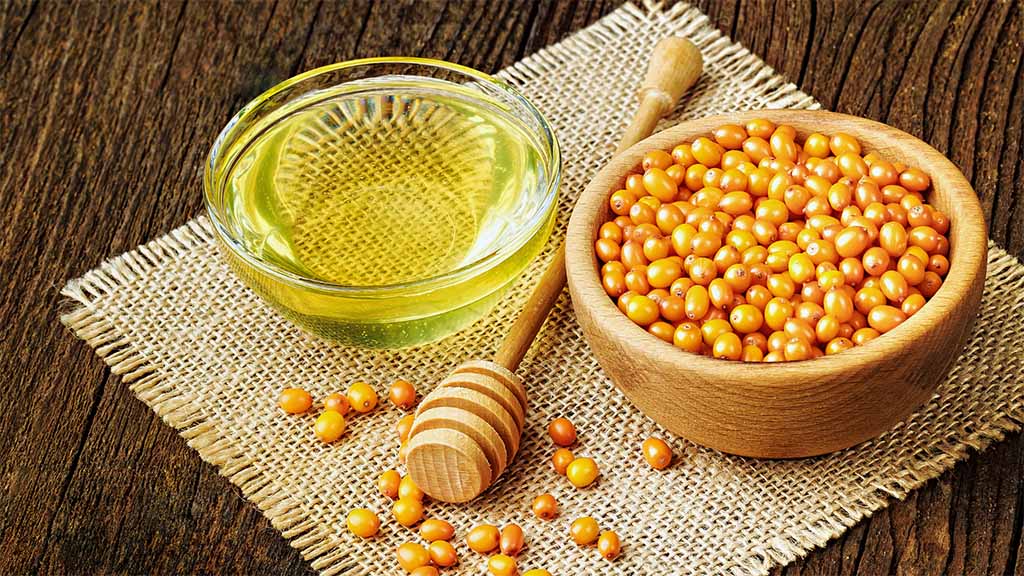 SKIN CARE
Thanks to its unique composition, sea buckthorn pulp oil is also said to help with skin irritations and inflammations, soothe the skin and support its natural regeneration. Our soaps with sea buckthorn pulp oil intensively nourish the skin without drying it out and leave it delicately scented.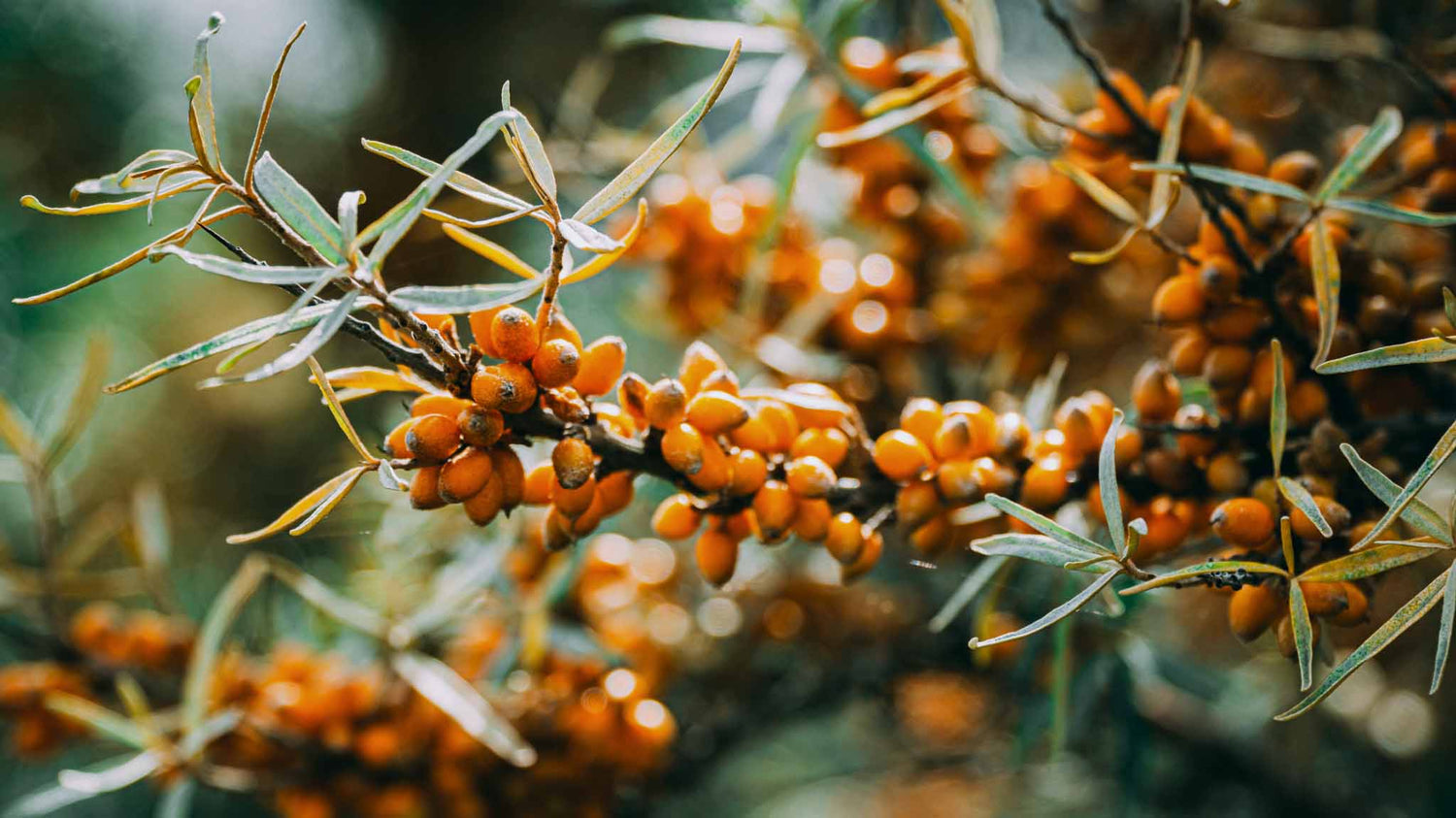 REGIONALITY
As a company, we are proud to use only high-quality and natural ingredients and place special emphasis on sustainability and regional origin. With our Nirvana soaps with sea buckthorn fruit oil from Germany, we offer you a unique care experience and support local agriculture at the same time. Feel free to try them out!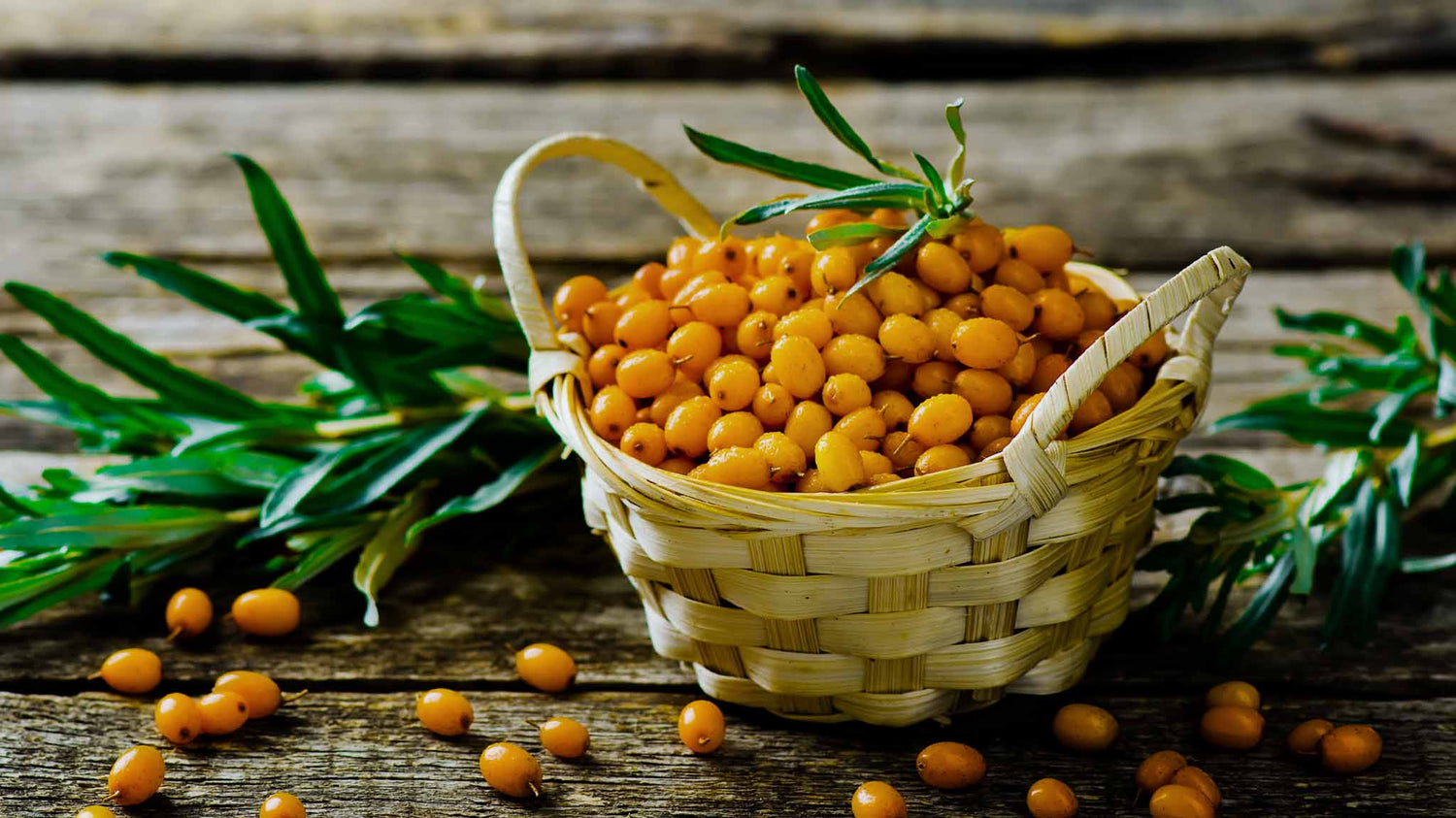 NUTRITION
Sea buckthorn is not only a popular ingredient in cosmetics, but also a real superfood in nutrition. The small berries are full of important nutrients such as vitamin C, vitamin E, carotenoids and omega-7 fatty acids. This combination can strengthen the immune system, inhibit skin ageing and even have an anti-inflammatory effect. In addition, sea buckthorn berries are low in calories and contain fibre that can aid digestion.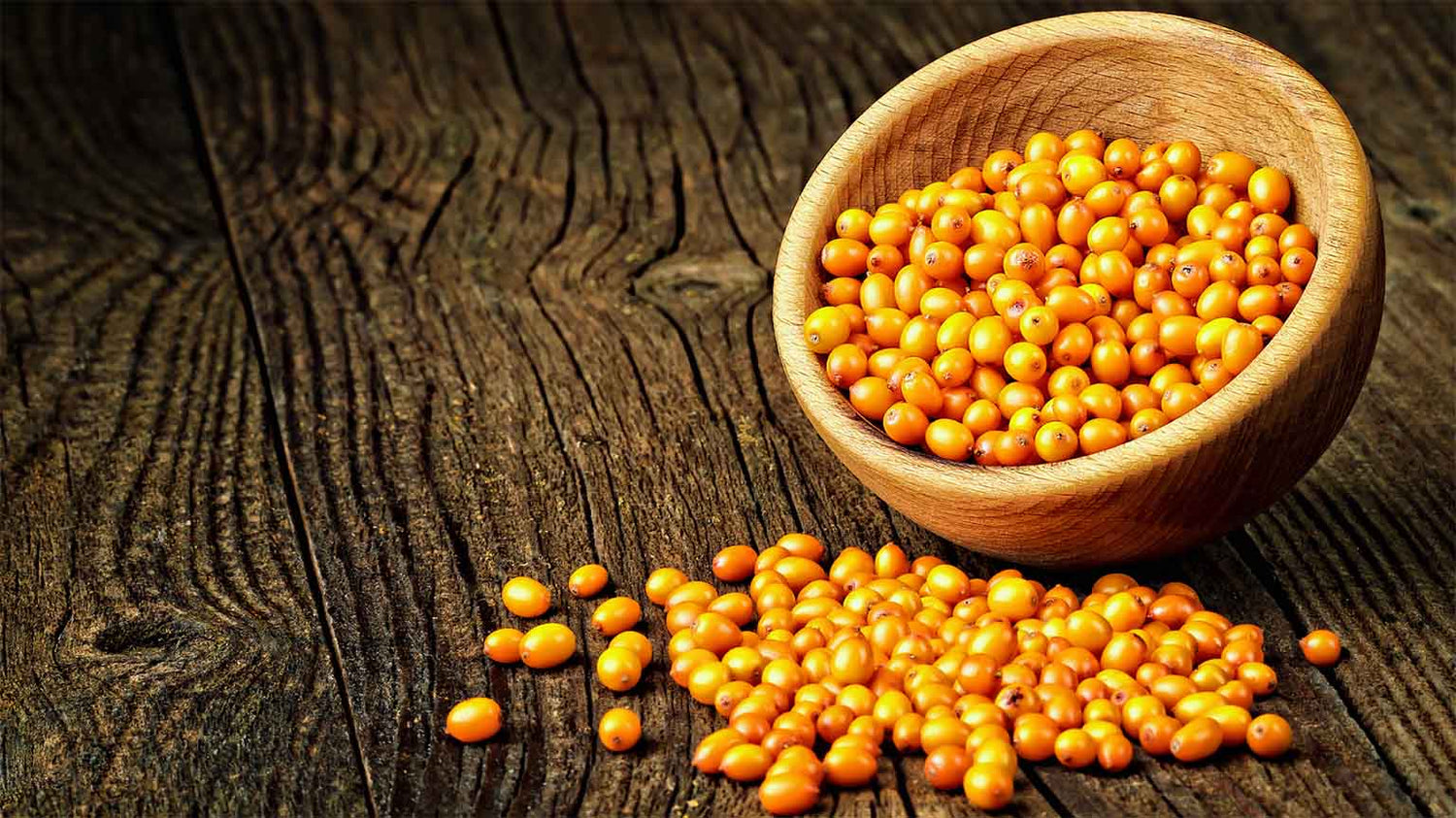 WELL-BEING
Sea buckthorn, and sea buckthorn pulp oil in particular, have a variety of positive properties that can have an impact on well-being. Sea buckthorn is rich in vitamin C, antioxidants and unsaturated fatty acids. These ingredients can help strengthen the immune system, reduce inflammation in the body and boost the metabolism. Sea buckthorn is also used in naturopathy for various ailments, such as stomach problems or skin diseases. In skin care, sea buckthorn pulp oil is valued for its moisturising and regenerating properties.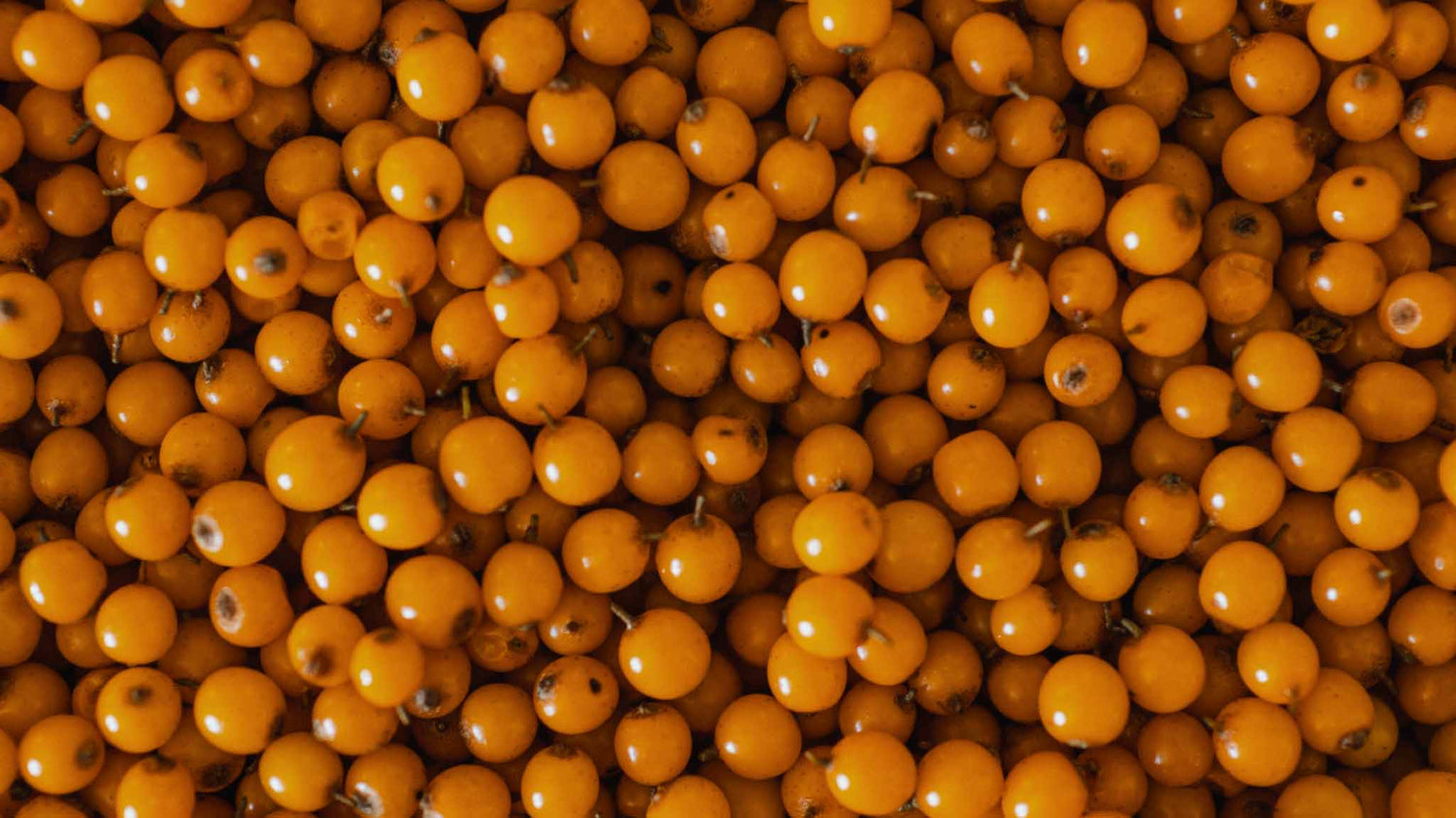 SUSTAINABILITY
Sea buckthorn is not only known for its beneficial properties, but also for its sustainable qualities. Sea buckthorn grows in harsh climates and is able to thrive in poor soils, which means it is often grown in areas unsuitable for other crops. This reduces land use and promotes biodiversity in these regions.
The sea buckthorn pulp oil we use in our Nirvana soaps is produced in Germany, which means it does not have a long transport route and therefore reduces the carbon footprint. We also focus on sustainable and environmentally friendly production, among other things by avoiding palm oil and relying on other vegetable oils instead.
Our soaps with sea buckthorn
At Aninsu, we believe that sustainability and well-being are inextricably linked. Not only do we want to pamper our customers with high-quality products, but we also want to contribute to the protection of our environment.
LGBT OWNED BUSINESS

BORN IN BERLIN

MADE IN GERMANY

ROOTED IN EUROPE